C O L O U R   M E   C H A L L E N G E
Every month we will be running a colouring competition to give our followers a chance to win some Frightlings goodies. Starting NOW this January!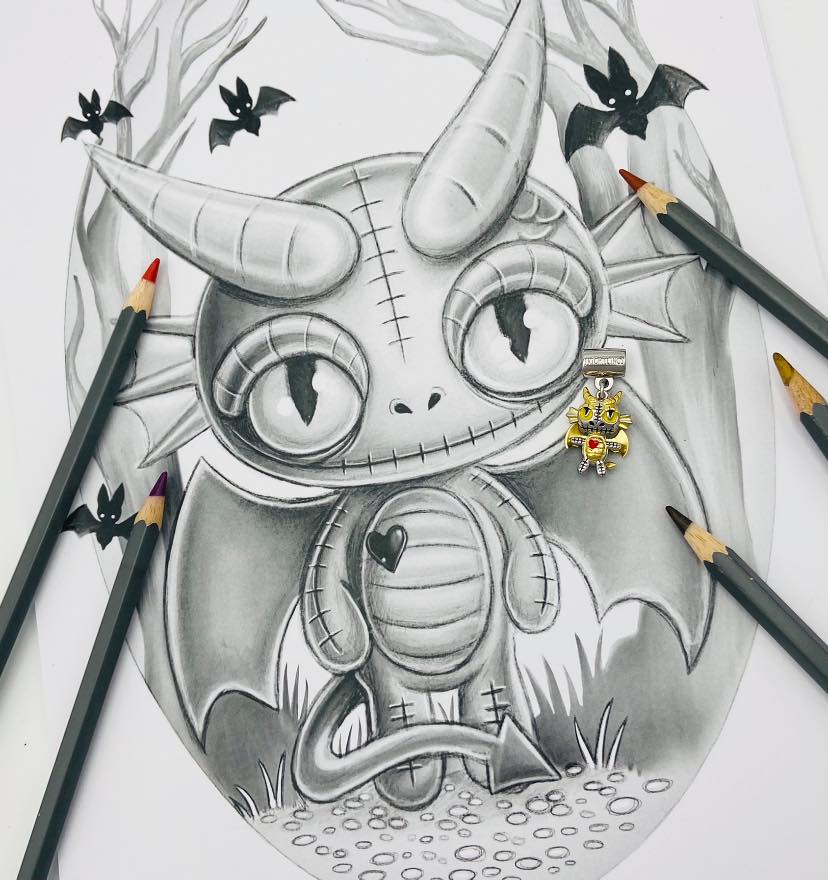 To enter all you have to do is colour Doranth Dragonlings greyscale print for your chance to win his sterling silver charm! Then post a photo of your artwork to our facebook page or hashtag #Frightlingscolourme with a photo of your artwork on instagram.
Doranth Dragonling's charm is so adorably handsome, he is made from sterling silver with a platinum plating to keep that bright white shine along with gold plating to his horns, wings & tummy. He has large hand painted enamel eyes, stitches & a deep red heart.