C O L O U R   M E   C H A L L E N G E
Welcome to June's colouring competition of the naughty but nice little Trolling Keith!
To enter all you have to do is colour Keiths's greyscale print for your chance to win some Frightling goodies! Then post a photo of your artwork to our facebook page or hashtag #Frightlingscolourme with a photo of your artwork on instagram.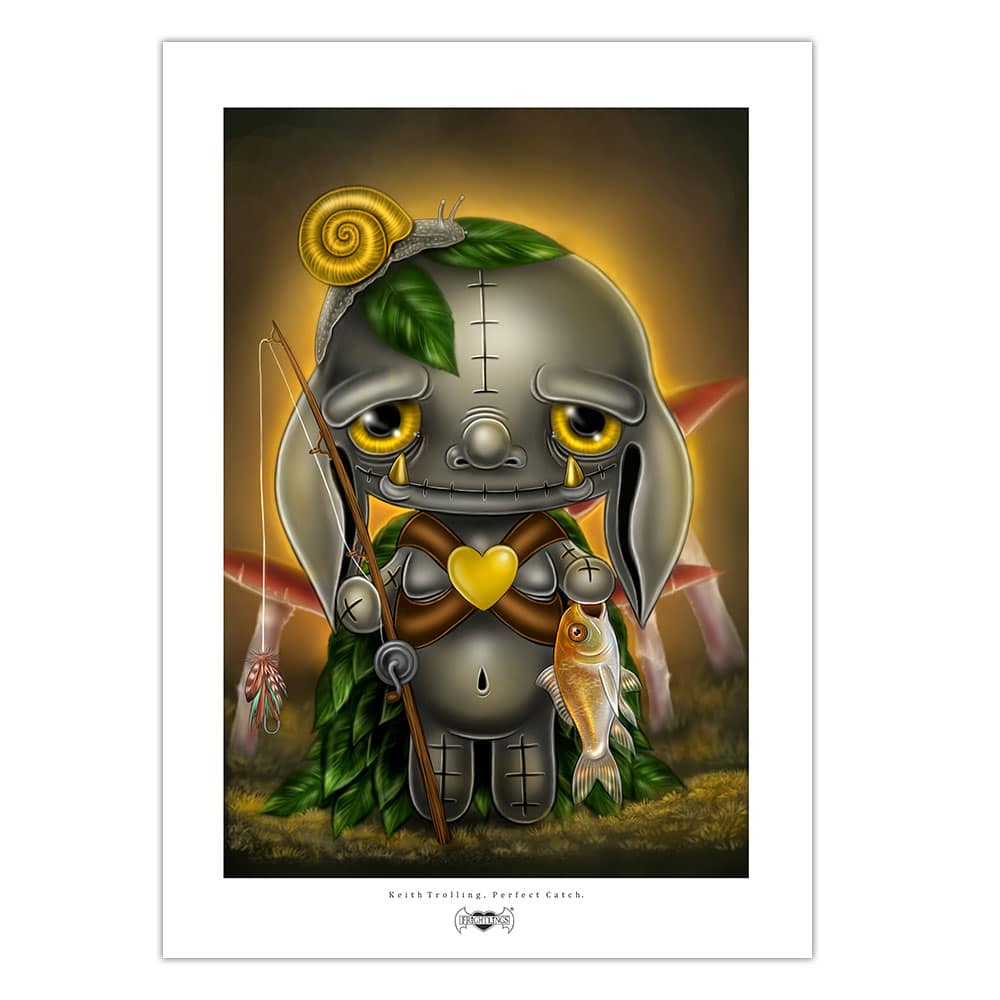 This month's WINNER will receive a Keith Trolling 'Perfect Catch' A4 Print which comes on quality heavy weight white matt paper and will be signed in silver metallic ink by our artist.
Size A4 – Width 8.3inch x Height 11.7 inch (210 x 297 mm).
This print includes matting ready for framing and comes packaged in a cellophane sleeve.
Along with Keith's A4 signed print, the lucky WINNER will also receive a Keith 'Pay the Toll, or face the Troll!' cushion!