TEMPEST HEXLING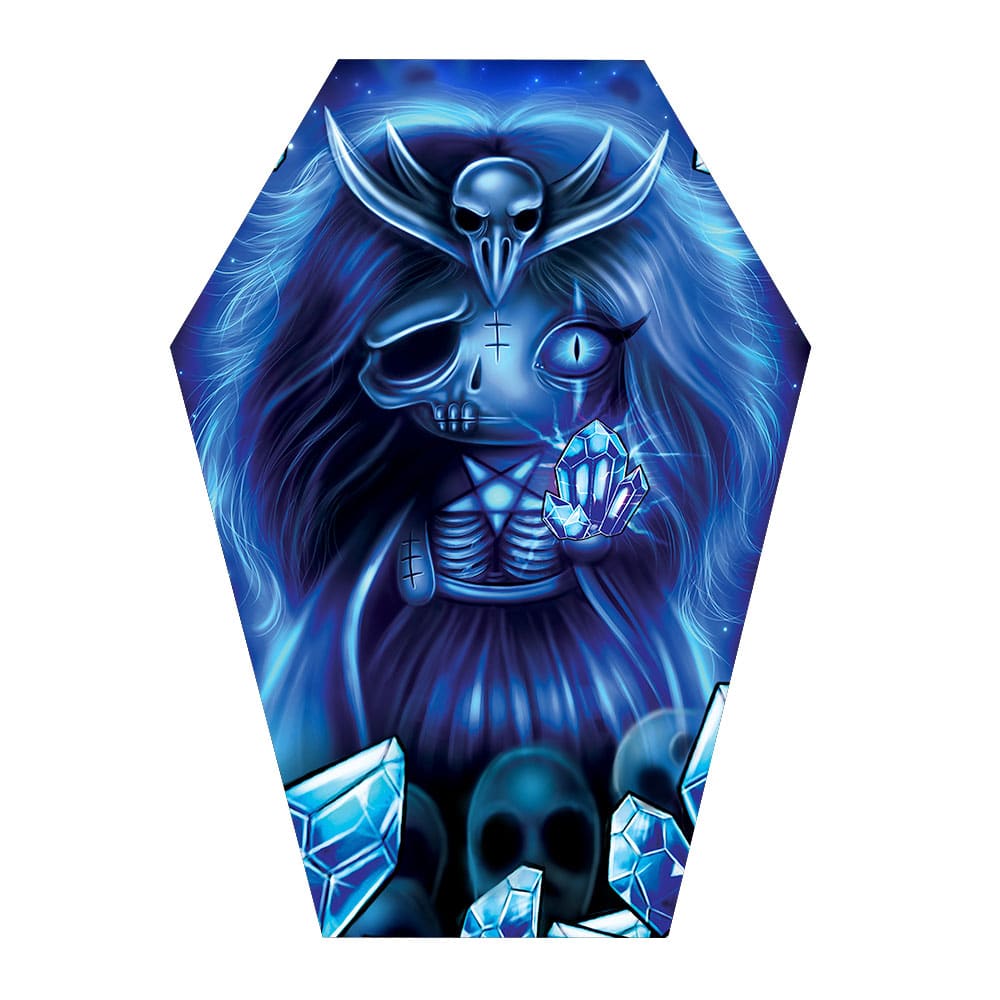 I am Mistress of the Hex, Queen of the Curse,
And conjure misfortune from a malevolent verse.
I thrive in the darkness, hold the force of the night,
Then light up the sky with my powerful might.
I glamour for love or just to entice,
And make a heart full of passion, freeze cold as ice.
I summon the spirits to kneel and obey,
Then bring back life from despair and decay.
I am a tempestuous character who yearns to reform,
But as my name would suggest, I am a volatile storm.
Tempest is Mistress of the Hex and she thrives on dark magic. As conjurer of misfortune she has paid a heavy price and was cursed with a skeletal glow to one side of her face, a constant reminder of her malevolent actions. Now as a faded beauty she yearns to reform her tempestuous ways and lift the curse imposed upon her. But as her name suggests she is a volatile storm and acts on impulse whether it be for good or evil.